Ron Makar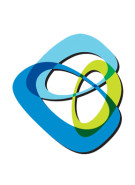 Consultant
Dedicated, well-organized, professional with vast experience in medical device product development, quality management, quality assurance, and quality engineering, regulatory compliance, process and system engineering, manufacturing and supplier qualification. Multi-faceted with thirty-five years of experience in world-class medical device and biotech manufacturing operations. Professional background includes work experience in the areas of in vitro diagnostic medical devices, digital imaging equipment, interventional devices, bio-based materials, and bio-polymer devices and delivery systems.
CORE COMPETENCIES
Design Controls
Auditing (Lead, Process, Product, System)
Design and Development Planning
21 CFR Parts 11/803/806/807/810/812/814/820
Design History Files/Device Master Records
ISO 9000 / 13485 / 14971
Risk Management / Hazard Analysis / FMEA
Council Directive 93/42/EEC
Critical-to-Customer / Critical-to-Quality
SOR/98-282/Canadian Regulations
Project Management
Training Programs
Process Development / Process Controls
Process Improvement/Six Sigma
Manufacturing SOPs / Work Instructions
Supplier Qualification
Process Validations (IQ/OQ/PQ)
Change Management/Change Controls
SELECTED ACCOMPLISHMENTS
Championed effort to direct and manage integration of risk management practices, compliant to ISO 14971:2012 (Medical devices: Application of risk management to medical devices), as Director, Quality Management, ActamaxTM Surgical Products LLC.
Led and managed failure modes and effects analysis (FMEA) for all product design aspects, e.g. user interface, performance, safety, efficacy, labeling and packaging,  for a two-part bio-polymer medical device product and delivery system (Source:  ActamaxTM Surgical Materials LLC, www.actamax.com), as well as process FMEA for critical contract manufacturing organizations.
Participated as member of 16-person FDA QSR consultant remediation team, led corrective action effort to bring into QSR compliance supplier and purchasing controls of international medical device company headquartered in Japan.
Provided guidance in the creation of a harmonized and simplified global product development and lifecycle management system of an international medical device company.  Worked with staff from 13 world-wide design centers to consolidate disparate systems into a common, global system.
Reviewed and approved design history files, device master records, device history files, change orders and design verification and validation protocols and reports for digital mammography hardware/software detector assemblies.
Established stage/phase gated product development process in accordance with U.S. CFR Title 21 Part 820, ISO 13485, and ISO 14971, MDD standards and regulations and business requirements, including:

Enabled development of two-part bio-polymer medical device product and delivery system (Source:  ActamaxTM Surgical Materials LLC, www.actamax.com).
Included all aspects of FDA QSR design and manufacturing control, including development of Design History File and Device Master Record.

Led quality assurance and quality management activities in development of several medical device and biotech products, including:

Worked on IVD blood chemistry analyzer systems, digital mammography detector assemblies, omega-3 enriched oil, and polytetrafluoroethylene (PTFE) coated stents.
Completed all product development activities with respect to FDA Quality System Regulation (QSR) and ISO 13485.

Designed and developed new product electronic circuitry and electro-mechanical subassemblies for in vitro diagnostic blood chemistry analyzer instrumentation.
Launched all-natural, all-vegetarian, and kosher (OU) Omega-3 dietary supplement as member of product team in role of Global Quality Manager.
Developed, established and integrated acceptable risk management processes in several quality management systems to ISO 14971.
Facilitated hazard analysis and risk analysis and risk evaluation activities with several medical device development operations.
Ensured that CMO had performed adequate and effective risk analysis of their manufacturing processes in partnerships with critical contract manufacturing operations.
Identified, investigated and resolved production problems for medical device production operation (blood chemistry analyzer systems).
Developed and implemented Statistical Process Control (SPC) analysis methods during final (finished) product testing of production of blood chemistry analyzer systems.

Allowed production organization to more accurately interpret and diagnose test result variation due to special causes vs. normal, inherent process variation.
Resulted in cycle time reduction and dollar savings in parts replacement.

Developed and implemented field service modification protocols.
Provided technical support, including product training, of medical device products to field service engineers and customers.
Developed meaningful and realizable specifications for various products manufactured by contract manufacturing operations utilizing process capability analysis.
Led efforts to validate Class 10,000 clean room in medical products development start-up facility.
Led business teams to obtain 3rd party certification to ISO 13485, as well as other ISO standards, such as ISO 9001 and ISO 9002.
Integrated Medical Device Directive (MDD) requirements (Annex II, Annex III and Annex V of EC-Directive 93/42/EEC of 14 June 1993) into business quality management system.
Assisted Regulatory Affairs Managers in review and management of regulatory submission data in role of Quality Assurance & Compliance Manager.
Managed internal auditing programs for several businesses.
Managed successful FDA inspection of medical device manufacturing operation.
Established and maintained several quality management systems to enable development and commercialization of medical device products compliant to U.S. FDA Quality System Regulation (U.S. CFR Title 21 Part 820), ISO 13485, and ISO 14971, Application of Risk Management to Medical Device.
Utilized Microsoft® SharePoint to implement and establish quality management system for ActamaxTM Surgical Materials LLC.
Identified and established mechanism with external service to manage documents (standards and regulations) of external origin.
Managed resolution of customer complaints with diverse business operations groups, including development and implementation of corrective and preventive actions.
Managed quality management system compliance of medical device manufacturer's R&D division to ISO 9001, the FDA Quality System Regulation, and EN46001.
Developed and implemented product development and commercialization system compliant with FDA food (21 CFR Part 110) and dietary supplement (21 CFR Part 111) regulations.
Developed and presented several quality management system management reviews to company and business management in role of quality management system Management Representative.
Managed supplier qualification efforts of critical contract manufacturing operations (this involved obtaining assurance that selected critical suppliers were compliant to applicable FDA and ISO quality system regulations and requirements).
Managed efforts in development of quality agreements with critical suppliers.
Interfaced directly with critical contract manufacturing operations on regular basis to review, approve and release production lots.
Supervised production operation of twenty-five assemblers and technicians in production and quality control of blood chemistry analyzer systems.
Co-managed physical transfer of production operation (blood chemistry analyzer system) to area with 30% less space, resulting in improved production capacity and output.
Managed product, process and system audits, and non-conforming product failure analysis and product reliability testing activities in medical device production operation.
Responsible for release to market of FDA Class II finished medical device products (blood chemistry analyzer systems).
Led efforts to establish FDA QSR and ISO 13485 and 14971 complaint quality managements systems in several management systems.
Developed and provided hands-on continuous improvement training and guidance in areas of product development planning, process validation, control and reduction of product and process variability, and product change control.
Identified and implemented novel and effective way to present standard operating procedures using information mapping (www.informationmapping.com).
Managed and directed multi-disciplined team effort to implement pilot phase of corporate-wide Product Data Management (PDM) system (through this work, team was able to demonstrate product development and manufacturing cycle time reduction feasibility and annual manufacturing cost reduction of over $100,000).
Developed and maintained customer complaint and CAPA process for medical products business unit.
Championed effort to implement EtQ enterprise quality management system (www.etq.com), which was utilized for customer complaint handling and CAPA (resulted in more effective management of customer complaints, enabling co-located complaint management units to manage customer complaints in single system).
Developed and presented training session titled: The Value of ASQ Certification to corporate quality managers.
PROFESSIONAL EXPERIENCE
Innovative Quality Consulting, LLC, Owner and Principal Consultant (Wilmington, DE) – 3/15 to present
ActamaxTM Surgical Products LLC, Director, Quality Management (Wilmington, DE) – 12/11 to 1/15
E.I. DuPont de Nemours & Co., Inc., Global Quality Manager (Wilmington, DE) – 7/07 to 1/15
Hologic, Inc., Plant Quality Assurance Manager (Newark, DE) – 4/03 to 7/07
W.L. Gore & Associates, Inc., Quality Assurance Associate (Elkton, MD) – 4/01 to 2/03
Dade Behring Inc., Quality Assurance Manager (Newark, DE) – 1999 to 2000
Dade Behring Inc., Quality Assurance & Compliance Manager (Newark, DE) – 1996 to 1999
E.I. DuPont de Nemours & Co., Inc., QA & Compliance Manager (Newark, DE) – 1994 to 1996
E.I. DuPont de Nemours & Co., Inc., Product Quality Management Eng. (Newark, DE) – 1993 to 1993
E.I. DuPont de Nemours & Co., Inc., Production Supervisor (Newark, DE) – 1990 to 1992
E.I. DuPont de Nemours & Co., Inc., Product QA Supervisor (Newark, DE) – 1989 to 1990
E.I. DuPont de Nemours & Co., Inc., Process Engineer (Newark, DE) – 1987 to 1989
E.I. DuPont de Nemours & Co., Inc., Systems Support Engineer (Newark, DE) – 1984 to 1987
E.I. DuPont de Nemours & Co., Inc., Product Development Engineer (Newark, DE) – 1980 to 1984
EDUCATION
Master in Engineering (Biomedical Eng.), University of Virginia, Charlottesville, VA – 8/78 to 5/80
Bachelor of Science (Medical Technology), University of Bridgeport, Bridgeport, CT – 9/72 to 5/75
Associate in Science (Electrical Eng. Tech.), Norwalk State Tech. College, Norwalk, CT – 9/70 to 5/72
CERTIFICATION
Biomedical Auditing (CBA), American Society for Quality – 3/11 to Present
Hazard Analysis and Critical Control Points (CHA), American Society for Quality – 3/10 to Present
Mgr. of Quality/Organizational Excellence (CMQ/OE0), American Society for Quality – 3/98 to Present
Quality Auditing (CQA), American Society for Quality – 12/95 to Present
Quality Engineering (CQE), American Society for Quality – 6/94 to Present
TRAINING
ISO 13485:2016 Changes and Implementation Best Practices, ASQ Biomedical Division – 5/16
Minitab 17, Minitab Quality Trainer – 1/16
Six Sigma Green Belt Training, E.I. DuPont de Nemours & Co., Inc. – 10/08
Six Sigma Greenbelt Overview Series, American Society for Quality – 4/07
ISO 14971:2007 [Risk Mgt. for Medical Devices], Assoc. for the Advancement of Medical Instrumentation (AAMI) – 4/07
Understanding and Implementing the New ISO 13485:2003 Standard, EXCEL Partnership Inc. – 1/06
R&D Risk Management & FMEA, LOGICON – 11/00
Understanding Financial Business Management, SMG – 4/99
21 CFR Part 11 – Electronic Records and Signatures, FDA – 1/99
Planning and Managing Projects, Integrated Project Systems – 3/98, 5/9
Understanding the New Medical Device GMP, Stat-A-Matrix – 10/96
Advanced Auditing Techniques: Process Auditing, Stat-A-Matrix – 1/96
Quality Engineering Course, CQE, Total Business Service Center, Inc. – 11/95
Quality Auditing Course, CQA, Total Business Service Center, Inc. – 6/94
Statistical Process Improvement Techniques for Process Validation, Logicon R&D – 6/94
Management Problems of the Technical Person in a Leadership Role, Fred Pryor Seminars – 3/94
Collaborative Problem Solving, DuPont Corporate Continuous Improvement Curriculum – 8/93
Train the Trainer, Fred Pryor Seminars – 9/92
On-The-Job Auditor Training, Batalas – 8/92
Product Quality Management System Tech., DuPont Quality Management & Training Center – 6/92
Lead Assessor Certification, Batalas – 8/92
Deming Philosophy, DuPont Medical Products – 12/89
Medical Device GMP's and Regulations – Quality Program Preparation and Audit, Stat-A-Matrix – 11/89
AFFILIATIONS
American Society for Quality (ASQ), Senior Member (Member No. 00947837) – 1989 to Present
Project Management Institute, Member No. 4427883 – Member since January 2016
PUBLICATIONS AND PRESENTATIONS
Managing Product Risk from Cradle to Grave, ASQ World Conf. on Quality and Improvement – 5/14
How Healthy (Robust) is Your Ability to Manage Risk? Thoughts on Risk Based Thinking in ISO 9001:2015, Presented at the March 17, 2016 ASQ Delaware Section dinner meeting