Mark Magnuson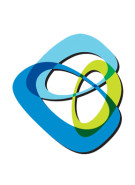 Consultant
Professional with solid technical and compliance knowledge and skilled in product development of Class I, II, and III medical devices. Over 14 years of experience working with global medical device and combination product manufacturers.  Background in In Vitro diagnostics, combination products (e.g., drug-eluding stents), balloon and self-expanding stents, balloon catheters, drug delivery catheters, wire guides, needles, and embolic protection devices.
CORE COMPETENCIES
Research & Development/Product Development
Project Management/Project Leadership
Design Controls/Design History Files (DHFs)
Change Management/Change Controls
Device Master Records (DMRs)
Quality System Development/Support
Risk Management/FMEA/Hazards
Analysis Procedural Development/Audits
Process Development/Process Controls
Corrective and Preventative Actions
Process Validations (IQ/OQ/PQ)
21 CFR Part 820/Part 210/Part 211
Operating Procedures/Work Instructions
ISO 9000/ISO 13485/ISO 14971
Molding/Injection/Insert/Over Molding
Training/Training Materials/Assessments
Extrusion Tool design/3D Modeling
Process Improvement/Methods/Tools
SELECTED ACCOMPLISHMENTS
Provided project leadership for Risk Management Process and Risk Management File under warning letter remediation effort including the following:

Led Team of Quality Assurance Engineers, Quality Systems Engineers, Technical Writers and Training Designers to create, release and implemented quantitative risk management process
Project Management and mentoring Risk Team effecting the establishment of Risk Management File deliverables (e.g., design FMEAs, process FMEAs and use FMEAs) compliant to risk management process and EN 14971:2012

Provided project leadership for Design History File remediation including the following:

Research and acquisition of DHF support documentation

Acquired/authored, approved, and released documents associated with:

Design Input and Output Requirements
Traceability Matrices
Verification and Validation protocols and reports

Review/evaluate criticality analyses, risk analyses , preliminary hazard analyses and authored Risk Management Reports for remediated combination products

Provided risk management oversight for global medical device manufacturer of In Vitro diagnostic assays and assay instrument platforms under warning letter remediation effort, including the following activities:

Provided 483 remediation support activities in the area of risk management.

Mentored project teams during design change and risk documentation development following implementation of new risk management process.
Reviewed, red-lined, and approved over a thousand risk documents including design, process, and application FMEAs, risk assessments, risk management plans/reviews/reports, and system risk assessments in accordance with FDA obligated interim controls.
Authored training materials/assessment tests and conducted training on ISO 14971 and FMEA concept fundamentals and company's new risk management process for over 40 engineers, quality assurance personnel, and management.
Named Global 3rd Party consultant on risk management, leading effort and setting FDA obligated interim controls.
Trained, mentored and certified internal resources at multiple global sites as Risk Managers/Specialists.

Provided 483 remediation support activities in the area of pre-market notification

Performed process mapping of design change and pre-market notification processes used to modify pre-market notification procedures.
Reviewed, red-lined, and approved new set of pre-market notification procedures and decision trees compliant to 21 CFR Part 807 Subpart E/809/814/860/862/864/866.
Reviewed, red-lined and approved training materials and assessment tests.

Managed various project activities for medical device manufacturer of products in critical care, diagnostics and interventional radiology, peripheral intervention, endoscopy and surgery, including the following activities:

Managed multiple project teams delivering implantable products (drug-eluding stent and balloon expandable stent) to clinical trial.
Performed research, design, and development of medical devices and their associated manufacturing processes including scale up to production.
Authored DHF and risk management files for various medical devices, such as a wire guide hemostasis device, catheter fixation device, stent delivery system, blunt force trauma device, and covered endovascular stent (user requirements, design input documents, multiple design output documents, drawings, etc.)
Performed/coordinated prototyping, characterization studies, biocompatibility studies, animal studies, verification and validation, and associated histology activities for drug-eluting stent delivery systems, blunt force trauma devices, and covered stent delivery systems.
Performed extensive research in the field of super-elastic metals (Nitinol), including tensile testing, differential scanning calorimetry (DSC), dynamic mechanical analysis (DMA), x-ray diffraction experiments, data acquisition, and analysis leading to innovative stent designs.
Co-authored formal design control and risk management procedures compliant to 21 CFR Part 820, ISO 13485, ISO 14971:2007 and EN ISO 14971:2012.
Audited and coordinated remediation of drug-eluting stent DHF.
Awarded 19 US patents and 1 international patent.
Authored engineer internship and engineer training programs.

Provided quality management system development support for medical device start-up company of new In Vitro diagnostic technology and instrument platform, including the following activities:

Developed risk management process compliant to ISO14971:2007 and EN ISO14971:2012 revolved around start-up company's line of IVD products.
Authored multiple risk management procedures, work instructions, and risk documentation templates facilitating implementation of risk management process.

Provided industry training, including the following:

Risk management training at OrthoTec 2013, Warsaw Indiana to representatives from OEMS (such as Zimmer, Spinal Simplicity & DePuy) with a few suppliers (such as Arthrex Manufacturing, Plasticomp, and McMaster-Carr) with a mix of job titles ranging from director, QA/QC, and engineering titles.
PROFESSIONAL EXPERIENCE
Boston Scientific, Project Lead, Warning Letter Risk Management File Remediation – 1/2016 to 2/2017
Boston Scientific, Project Lead, Quantitative Risk Management Process Development – 4/2015 to 1/2016
Johnson & Johnson®, Project Lead, Design History File Remediation – 11/2013 to 7/2015
Rapid Diagnostek®, Risk Management consultant – 12/2012 to 5/2013
TDC Medical, Inc, Product Development consultant – 8/2012 to 8/2012
Beckman Coulter, Risk Management 3rd party consultant – 3/2011 to 9/2013
Cook Medical, Senior Development Engr. and Development Engr., Bloomington, IN – 8/2002 to 3/2011
Vermont Yankee Nuclear Power Corporation, Senior Regulatory Compliance Engineer and Shift Technical Advisor, Vernon, VT – 11/1997 to 8/2002
Department of Defense, Shift Test Engineer and Nuclear Engineer, Portmouth, NH – 10/1987 to 11/1997
EDUCATION
Bachelor of Science, Nuclear Engineering, UMASS at Lowell, Lowell Massachusetts – 9/79 to 5/84
Coursework in Electrophysiology and Biomedical Fluid Mechanics, Rose-Hulman Institute of Technology, Terre Haute, Indiana – 9/06 to 5/07
CERTIFICATION
Shift Test Engineer Certification, Portsmouth Naval Shipyard – 1992 to 1997
Shift Technical Advisor Certification – 1998 to 2002
Licensed Operator Certification – 1998 to 2002
TRAINING
Root Cause Analysis, Vermont Yankee Nuclear Power Corporation – 1997
Facilitating with Ease, Participative Dynamics – 1997
Total Quality Management, Conway Quality Systems – 12/00
Conflict Management, Conway Quality Systems – 12/00
Supervisory Training, Conway Quality Systems – 12/00
Human Performance, Vermont Yankee Nuclear Power Corporation – 1/01
ISO 13485
ISO 14971
Root Cause Analysis, Weaver Consulting – 5/05
AFFILIATIONS
ASME – American Society of Mechanical Engineers (Member # 000008104085) – 08/03 to Present