Robert J. Serra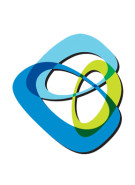 Consultant
Professional with strong scientific and technical expertise in chemistry, product development, quality assurance, and manufacturing. Experience working in major drug, biologics, and medical device corporations. Background in product development cycle from clinical through scale-up and commercialization for sterile potent and non-potent liquid products, sterile suspension products (parenterals and inhalation products), ophthalmic products, antibiotics, sterile biologic/device combination products, suture products, oral, polymeric compounds (polyglycolide and lactide), and solid dosage forms.
CORE COMPETENCIES
Design Controls/Design History Files
Package Material/Drop/Transportation
Testing Packaging Design/Controlled
Temperature Shipping SOPs/Work Instructions/Test Methods
Customer/Regulatory Requirements
Change Initiatives/Change Controls
Design Validations/Design Changes
Product Launches/Improvements/Transfers
Risk Management/FMEAs
Project Management
Process Controls/Development/Validations
Quality System Development/Support
Analytical Methods/Validations
Internal/External Audits
Equipment Installations/Qualifications
21CFR Parts 210/211/820
Molding Manufacturing/Validations
ISO 9000
Packaging Validations/Seal Strength/Burst Testing
Process Improvement
SELECTED ACCOMPLISHMENTS
Consulted various manufacturers of pharmaceuticals, biologics, and medical devices for start-up companies and commercial manufacturing, including: ­

Provided technical support to regulated companies for start-up operations in global market ­
Conducted due diligence audits for potential acquisitions, partnerships, or research funding ­
Developed roadmap of activities from development through product commercialization ­
Developed documentations systems that include batch records, SOP's, process specifications, product, and material specifications ­
Accessed current in-house capabilities and future needs based on project market forecast ­
Provided gap analysis to identify areas requiring support, documentation, and equipment ­
Provided technical assessment of current processes in terms of needed technical transfer/scale-up of development scale to commercial scale process ­
Provided assistance and direction for formulation and product development activities ­
Developed biocompatibility and product compatibility protocols to qualify elastomeric components, primary packaging components, and direct contact materials of construction with pharmaceutical and biologic drug products

Directed all activities regarding technology transfer, product, processes, and compliance for manufacturer of sterile potent and non-potent liquid products, including: ­

Provided master plan of documentation needed to support start-up operations ­
Developed device compatibility studies for disposable sterile bulk product transfer system ­
Provided technical input for facility, equipment, and process design ­
Designed chemical and microbiological labs and purchased equipment ­
Developed technology transfer documentation for product, process, and analytical transfers ­
Developed cleaning validation plan for multiuse facility ­
Reviewed and approved all validation documentation ­
Met with customers to review product and process information and recommended process changes where necessary ­
Performed internal and external compliance audits, and wrote documentation for procedures

Consulted various manufacturers of sterile and non-sterile pharmaceutical products regarding products, processes, and compliance, including: ­

Provided technical support to QA and operations in developing procedures, processes, and systems for start-up of commercial operations for drug/device combination product ­
Supported drug regulatory personnel on combination drug /device products regulations ­
Provided direction and support on technology transfer of products between facilities and at third party contractors ­
Provided technical assessment of processes, scale-up, engineering, and facility designs ­
Conducted process, due diligence, and cGMP audits of 3rd party pharmaceutical facilities

Assisted R&D in dosage form and process development of scale-up activities and supportive studies for drug manufacturer of sterile suspension product in phase II, including:

Managed new product transfers within parenterals facilities ­
Provided engineering process design and review for full scale commercial process ­
Developed studies to support process changes, terminal sterilization, and stability studies

Performed technical support and process improvements for major drug and biologics manufacturer of parenteral and ophthalmic products, including: ­

Conducted drug product compatibility studies for elastomeric materials of construction in direct contact with drug product ­
Developed and implemented plan for defining requirements for critical processing parameters to perform packaging ranging and validation studies ­
Developed compatibility and stability studies for existing and new products ­
Qualified new drug substances, excipients, and packaging components ­
Oversaw third party contractor sites for parenteral products in terms of process and systems audits, compliance, and technology transfer ­
Consulted in design of new $250 MM parenteral facility for production of therapeutic and cytotoxic compounds employing use of automatic filling, lyo loading/unloading systems, and isolation technology ­
Led significant Black Belt project team in pharma sector across multidisciplinary companies involving $7 MM COG's project which resulted in annualized COG's savings of $ 0.6 MM ­
Led task force for qualifying new primary flexible container by replacing current supply, upgrading, and revalidating sealing equipment, thereby eliminating major sealing rejects ­
Led task force for scale-up and transfer of antibiotic, which included qualification of film extrusion for flexible primary container, flexible container fabrication, terminal sterilization validation, stability, and process validation ­
Performed audits at third party contractors in support of PAS's

Facilitated process/dosage form development and technical support for drug manufacturer of liquid products for clinical studies and commercial products, including: ­

Assisted in development of oral suspension product for phase III supplies and stability ­
Coordinated PAI activities and technology transfer of liquid products within domestic and international facilities ­
Facilitated process scale-up and validation of liquid and suspension products

Performed technical support and process/dosage form development activities for phase III and commercial for major manufacturer of parenteral drugs and biologics, including: ­

Performed process scale-up and validation of all products ­
Managed clinical batch production and audits of clinical records ­
Led successful PAI and on-time product launch for antibiotic at two 3rd party contractor sites ­
Served as liaison for preapproval FDA inspections and technical support

Managed various activities for major medical device, drug, and biologics manufacturer of parenterals and suture products, including: ­

Developed delivery systems for sterile biologic/device combination products ­
Developed low temperature terminal sterilization/tyndallization procedures for drugs/ biologics ­
Reviewed and wrote test procedures, specifications, CM&C section for N.D.A.'s ­
Implemented quality systems and procedures for new products ­
Developed and implemented quality systems for quality standards, documentation implementation, instrument deviation, and product complaints ­
Developed SOP's, batch records, and product specifications ­
Assured that documentation, such as test procedures, test methods and specifications were developed, approved and implemented to support new products ­
Solved product or process problems for domestic and foreign affiliates ­
Developed tracking system for monitoring of clinical supplies inventories and studies ­
Conducted GMP training ­ Reviewed, dispositioned and released raw materials and finished products ­
Audited third party contractor facilities during clinical manufacturing for adherence to cGMP ­ Conducted periodic GMP, GLP, and GCP audits of laboratory areas, chemical processes, manufacturing areas and affiliated plants ­
Audited suppliers for cGMP compliance and recommended corrective measures ­
Planned and implemented manpower, expense, and capital budgets ­ Supervised process control activities and had statistical reports issued and corrective measures employed monthly to reduce possible rejections
PROFESSIONAL EXPERIENCE
Quantic Group, Principal Consultant (Livingston, NJ) – 2010 to 2012
QbD Auditing, Inc., Co-founder, Principal Consultant (Ormond Beach, FL) – 2009 to Present
Biopharma Consulting, Inc., Principle Consultant, (Ormond Beach, FL) – 2008 to Present
Isogen LLC, Vice President, Product Technology (Newark, DE) – 2007 to 2009
Biopharma Consulting LLC, Principal Consultant (Port Murray, NJ) – 2005 to 2011
Schering Plough, Global Mgr. Tech. Transfer, Parenterals/Inhalation Prod. (Cranford, NJ) – 2004 to 2005
OrthoBiotech/PSGA/Johnson & Johnson, Principle Scientist, Parenterals(Raritan, NJ) – 1999 to 2004
Novartis Pharmaceutical, Senior Scientist II, Liquids (East Hanover, NJ) – 1997 to 1999
RWJ Pharma. Res. Inst./Johnson & Johnson, Senior Scientist, Process Dev., (Raritan, NJ) – 1995 to 1997
BP Associated Consultants, Inc., President (Port Murray, NJ) – 1994 to 1995
Ethicon, Inc., Sr. Pharma Mfg. /Pharma. Mfg. Coordinator (Somerville, NJ) – 1990 to 1994
Ethicon, Inc., Product Coordinator (Somerville, NJ) – 1988 to 1990
Ethicon, Inc., Quality Assurance In-Process Sutures Manager (Somerville, NJ) – 1987 to 1988
Ethicon, Inc., New Products Coordinator/Assistant to Plant QA Manager (Somerville, NJ) – 1985 to 1987
Ethicon, Inc., Chem Lab Supv./Supv. In-Process QA/Supv. Mfg. QA (Somerville, NJ) – 1974 to 1985
MBH Chemical Corp, Manager Oral Products Department (Orange, NJ 07050) -1973 to 1974
EDUCATION
Associate in Applied Science, M.E. Technology, County College of Morris, Randolph, NJ – 2003
Master of Science (12 credits), Systems Engineering, Fairleigh Dickinson University, Teaneck, NJ – 1975
Bachelor of Science, Chemistry, Fairleigh Dickinson University, Teaneck, NJ – 1972
Military: Fort McClellan, AL, Chemical Defense Training Facility – 1971
Took highly accelerated 12 weeks of intense technical training performed by PhD's administered in college setting. Training was equivalent to two full years of college level laboratory courses in Analytical Chemistry, Microbiology, and Radiological studies in order to perform duties as Mobile Analytical Laboratory.
MILITARY
US Army Reserves, 400th Chemical Caven Point NJ, Mobile Chemical, Biological, and Radiological Laboratory Operation (top secret classification) – 1970 to 1976
Teledyne Isotopes, Inc., Radioactive Sample Testing for U.S. Government Contracts (top secret classification) – 1968 – 1970
CERTIFICATION
ISO 9000 Lead Auditor Certification Program – 1994
Johnson & Johnson Certified Black Belt – 2002
PUBLICATIONS/PRESENTATIONS
Coauthor for chapter in text for Technology Transfer on Liquids
ISPE – Technology Transfer – Sterile Products
Novartis – Oral Suspension Interaction Resolution
Novartis – Preapproval Inspections Update
Arden House Technology Transfer Conference – Process Troubleshooting Case Study
Ethicon Research Conference – Hyaluronic Acid Formulation Process
Ethicon – In-vitro Test Method Improvement
AWARDS
Johnson & Johnson:

Innovation – Procedure improvement that reduced finished product rejects 30%
Pride – Process improvement for parenteral products
Team – Process and product improvement for a major suture defect
Team – Leustatin MS Project
Black Belt – Major reduction in pharmaceutical returns ($7MM annualized savings)

Novartis:

Oral suspension interaction resolution