Anthony "Tony" Simiele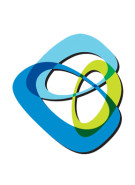 Consultant
Experienced medical device professional with an accomplished 25+ year career of designing, launching, producing and supporting medical devices globally.  Have taken several Class II systems from concept through market end of life for Fortune 500 medical device companies.  Background in dialysis and apheresis systems, extracorporeal / patient access devices, RF ablation pain management systems and kits, surgical thermoregulatory management systems and vascular harvesting.
CORE COMPETENCIES
Design Control/Product Development
Design History Files/Design Changes
Design Verification/Design Validation
Process Controls/Process Validations
Corrective and Preventative Action
Problem Solving/ Fault Cause Analysis
Failure Investigations/Complaints
Change Controls/Change Initiatives
Post Market Initiatives/Medical Device Reporting
Risk Management/FMEA/Hazard Analysis
21 CFR Parts 11/803/806/820
ISO 13485/ISO 14971
Portfolio/Project Management
Problem Solving Tools/Data Analysis
SELECTED ACCOMPLISHMENTS
Managed from concept through release new ISO 594-2 compliant access / administration kits for RF Ablation, managing all aspects of design controls.
Designed, launched and supported innovative medical instruments and disposable devices from concept through market end of life in the dialysis, RF ablation sectors and thermoregulatory markets.
Addressed FDA 483 and Warning Letter Observations; performed remediation activities for clients while under Consent Decree.
Led global cross functional teams in definition, prioritization, management and implementation of design changes and process improvements aligned with business objectives.
Concurrently managed and delivered programs for both internally and externally developed medical devices in the global dialysis, RF pain management and thermoregulatory markets.
Staffed and managed a team of 18 engineers that developed and performed over 30 subsystem design validations resulting in test reports that were key in obtaining a first pass FDA 510K approval of new Hemodialysis instrumentation system.
Managed over 20 CAPA and FCA compliance programs in the dialysis and thermoregulatory sectors from initial assessment through closure, presented programs and provided recommendations to senior management.
Staffed and led engineering team of 7 responsible for implementing design and process improvements that increased reliability, reduced defects and decreased product costs which resulted in increased sales in the dialysis market.
Led injection molded parts improvement program; revised tooling and supplier processes resulting in significantly improved reliability while decreasing costs.
Monitored system performance and customer satisfaction for multiple devices in global dialysis and thermoregulatory market. Reviewed complaints and trends, performed risk management reviews and managed appropriate remediation. Wrote technical summaries and MDR technical content.
Served as divisional Hemodialysis technical expert adept at analyzing complex system failures or product complaints to root cause, proficient at disseminating results to non-technical staff or customers.
Supported internal, external and FDA compliance audits.
Met with hundreds of dialysis customers globally as technical expert; obtained direct input from customers; created and presented customized technical sales presentations; formally presented products at international trade shows.
Planned and managed capital budget in support of process and design improvements.
PROFESSIONAL EXPERIENCE
Medical Device Solutions, Consultant – 2014 to 2015
Kimberly-Clark Corporation, Health Care R&D, Technical Leader – 2010 to 2013
Baxter Healthcare, Renal Division, Engineering Specialist (Senior Project Manager) – 2005 to 2009
Baxter Healthcare, Renal Division, Engineering Specialist (Project Manager) – 2001 to 2005
Baxter Healthcare, Renal Division, Senior Principal Engineer (Tech. Product Manager) – 1997 to 2001
Baxter Healthcare, Renal Division, Principal Engineer (Technical Product Manager) – 1996 to 1997
Baxter Healthcare, Renal Division, Senior Engineer – 1991 to 1996
Baxter Healthcare, Renal Division, Senior Product Design Engineer -1989 to 1991
Baxter Healthcare, Renal Division, Product Engineer – 1987 to 1989
Baxter Healthcare, Renal Division, Junior Product Engineer – 1986 to 1987
EDUCATION
Bachelor of Science, Electrical Engineering Technology, Northeastern University, Boston, MA – 6/1985
TRAINING
Requirements Management
Technical Writing
Project Management
ISO 13485
ISO 14971
PMP Exam Prep Course
DFMEA
Lead Investigator
TrackWise 7 & 8
DMAIC
Problem Solving / Critical Thinking
Injection Molded Medical Devices
CAPA
IEC 6060
AFFILIATIONS
Project Management Institute – 10/2013 to Present
PUBLICATIONS AND PRESENTATIONS
US Patent 20090198170 "Multi-pass dialysis" – August 6, 2009
US Patent 20090008306 "Extracorporeal dialysis ready peritoneal dialysis machine" – January 8, 2009