Robin Norris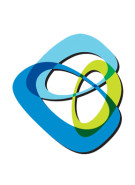 Consultant
Quality Management professional with extensive leadership experience in global organizations and broad background in quality management, regulatory affairs, quality systems, manufacturing, master production scheduling, supplier management and procurement, and research and development. Highly credentialed with years of experience in top global medical diagnostic manufacturers. Strong background in clinical diagnostic systems and services, with focus in clinical chemistry/immunochemistry, hematology, hemostasis, microbiology, urinalysis and diabetes products.
CORE COMPETENCIES
Quality System Development/Support/Auditing
FDA 21 CFR Parts 11/803/806/810/820/ISO 9000/ISO 13485/ISO 14971
Canadian Med Device Regulations SOR/98-282/European Union IVD Directive 98/79/EC
Change Initiatives/ Change Controls
Project Management
Operating Procedures/Work Instructions
Training/ Training Materials/Assessments
Process Improvement/ Lean Manufacturing
SELECTED ACCOMPLISHMENTS
Managed global Quality Management organization (RA/QA/QS/ Labeling) for in vitro diagnostic (IVD) Manufacturers of Chemistry/Immunochemistry, Hematology, Hemostasis, Microbiology, Molecular, Urinalysis and Diabetes products, including:

Maintained effective global QMS, compliant with regulatory, quality and business requirements.
Consulted with business Management (CEO, Heads of R&D, Manufacturing, Marketing, Finance) regarding quality policy, planning and operational targets/performance.
Ensured identification of critical business issues, prioritization of improvement projects, and reporting of selected KPIs.
Directed quality-focused projects to strengthen compliance, quality, cost-effectiveness and customer satisfaction.
Provided routine Quality Management support and guidance to R&D, Manufacturing, Marketing and Sales.
Interacted with global regulatory authorities, notified bodies and registrars.

Facilitated various manufacturing/supply chain change initiatives for IVD Manufacturers, including:

Supported transfer of reagent component and finished product manufacturing activities for specific product lines to alternate US and ex-US locations, including product revalidation, risk assessments, regulatory registrations, product labeling revision, training, quality control and quality system expansion.
Supported qualification of suppliers of key components and finished products, including quality plans, validation, verification, regulatory assessment and reporting, and documentation.
Supported transition to SAP in key reagent/instrument manufacturing sites and distribution centers, including quality plans, system and process validation, training, and documentation.
Supported development and implementation of packaging and global shipping temperature control requirements for IVD reagent products.

Led and managed numerous product quality and customer-focused initiatives, including:

Led cross-functional team (R&D, Manufacturing, Marketing, Quality) analysis of key IVD product quality issues for root cause identification. Resolution included specification revisions, raw material modification, supplier changes, and process control improvements. Concurrent 24% reduction of product quality issues during two-year timeframe.
Led multifunctional team (R&D, Manufacturing, Marketing, Quality) to develop/implement customer-focused metrics, consistent policy and process changes to improve customer satisfaction and trust. Improved customer on-line access to > 10,000 product documents.
Promoted employee quality awareness and focus through introduction of World Quality Day activities, Quarterly Quality Excellence Award, key customer interactions and implementation of strengthened quality system training for all employees.
Facilitated development and implementation of continuous improvement activities, including utilization of Lean/Kaizen events for Reagent & Instrument Manufacturing, Quality Management, Post-Market Surveillance, and Supplier Management processes.

Led multiple programs to strengthen regulatory and quality compliance, including:

Led consolidation of three independent acquired businesses into single global quality management system.
Implemented global processes and procedures for key business activities, including Quality Management, Reagent and Instrument Manufacturing, R&D, and Product Support.
Implemented business process changes to achieve compliance with new/revised quality/regulatory standards, including: FDA 21 CFR Part 11, Process and Software Validation, Risk Management and Regulatory Reporting.
Achieved ISO 13485 certification and coordinated Brazilian ANVISA certification across 12 manufacturing sites
Directed timely China registration of IVD products to maintain compliance with revised requirements.
Coordinated submission of R&D and Manufacturing documentation, China clinical evaluations, testing, interaction with China regulatory authorities, and product manufacturing/distribution strategy.
PROFESSIONAL EXPERIENCE
Siemens Healthcare Diagnostics, Global Vice President Quality Management (Newark DE) – 09//09 to 07/12
Siemens Healthcare Diagnostics, Vice President Quality Systems (Newark DE) – 11/07 to 08/09
Dade Behring, Inc., Vice President Regulatory Affairs/Quality Assurance/Quality Systems (Newark DE) -01/05 to 11/07
Dade Behring, Inc., Director/Manager Regulatory Affairs and Quality Systems (Newark DE) – 06/96 to 12/04
E.I. DuPont de Nemours & Company, Manager Manufacturing & Quality Assurance (Wilmington DE) -01/90 to 05/96
E.I. DuPont de Nemours & Company, Manager /Scientist positions in Reagent and Instrument Manufacturing, Technical Support, Master Production Scheduling, Supplier Management & Procurement, Research & Development, Training and Quality Assurance (Wilmington DE) – 06/76 to 12/89
EDUCATION
Bachelor of Science in Health Science (Medical Technology), University of Delaware, Newark DE
CERTIFICATION
Certified Medical Technologist, American Society of Clinical Pathologists (ASCP) – 07/75 to Present
Certified Lead Assessor, Batalas – 06/91
Certified Quality Auditor (CQA), American Society of Quality – 06/92 to Present
Certified Quality Manager (CQM), American Society of Quality – 03/99 to Present
AFFILIATIONS
Delaware Society for Clinical Laboratory Scientists (DSCLS); Member, Past-President and Board of Directors, 1976 – Present
American Society for Clinical Laboratory Scientists (ASCLS) Member, 1976 – Present
American Society for Quality (ASQ): Member, 1990 – Present
Regulatory Affairs Professional Society (RAPS): Member, 2004 – Present