Paul J. Moran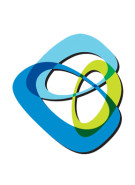 Consultant
Management and technical professional with solid quality assurance, technical service, and compliance knowledge. Extensive experience with large multinational corporations, contract manufacturers, and small start-up companies in regulated environments within medical device, drug, drug-device combination product, and consumer product manufacturing industries. Background in implantable devices, surgical instruments, wound care products, plastics, adhesives, and Rx and OTC drug products.
CORE COMPETENCIES
Design Control/Design Changes Quality System Development/Procedures
Design Reviews/Design History Files 21CFR Parts 820/201/211
Material Specifications/Supplier Specifications ISO 9000/ISO 13485
Quality Engineering/Assurance/Control FDA Inspections/Remediation
Process Controls/Manufacturing Procedures Quality Audits/Gap Analysis
Process Validations/Process Capability Product/Process Audits/DHF Audits
Molding/Thermosets/Thermoplastics Product Recalls/Medical Device Reporting
Change Controls/Engineering Change Notices Establishment Registrations/Device Listings
Complaint Handling/CAPA FDA/ISO Training/Audit Training
SELECTED ACCOMPLISHMENTS
Provided consulting support and completed compliance activities for various medical device and drug manufacturers, including:

Wrote and managed approvals of various procedures relative to quality systems in drug and medical device locations.
Audited Class I-III devices, including drug-device combination, Rx, and OTC pharmaceutical manufacturing plants from multi-nationals to start-ups.
Developed full quality system for medical device start-up company.
Developed and completed design history files (DHFs).
Audited design control systems, making recommendations for DHF improvements.
Served on design control team providing guidance related to quality assurance.
Designed and conducted GMP training for plant floor and professional staff.
Managed calibration program for medical device company.

Coordinated quality objectives for medical device manufacturer of products in ostomy care, wound therapeutics, continence and critical care, and infusion devices, including:

Implemented procedures for compliance with 21CFR part 820.
Handled complaint and CAPA activities to facilitate investigations, identification of root cause and implementation of corrective and preventative actions.
Audited quality systems and developed global GxP audit program.

Managed various project initiatives for biotechnology manufacturer of drug products in neuropathology and autoimmunology, including:

Managed quality activities related to contract manufacturing of operations.
Maintained document control activities, including development of standard operating procedures (SOP), ensuring documents compliant with 21 CFR Part 210/211 regulations.
Handled complaints, addressing investigations, documentation of records, and corrective and preventative actions.

Facilitated numerous project efforts for high-profile drug, medical device, diagnostics, and consumer manufacturer of products in donor screening, immunohematology, clinical chemistry, immunodiagnostics, and wound care, including:

Wrote corporate quality policies, guidance documents, standard operating procedures, and work instructions for compliance with FDA and ISO regulations and guidance documents.
Conducted audits and provided compliance guidance to over 100 internal and contract locations related to pharmaceutical, Class I, II, and III medical device, combination product, diagnostics/biologics products.
Conducted pre-acquisition due diligence and/or post-acquisition quality system audits, reporting system issues to corporate and division management.
Developed training programs related to design controls, validation, complaint management, investigations, etc.
Wrote and edited global quality newsletter and FDA updates on key issues of compliance, auditing, training, and quality systems.
Completed Six Sigma Black Belt training and projects, and led Green Belt project personnel.
Led technical service personnel in quality engineering, quality improvement, complaint investigations and CAPA management.
Provided quality management support for scale-up location to include document approval, validation reviews, testing programs, and equipment review.
Managed technical service department in cost improvement projects for disposable devices.
Conducted product scale-up and manufacturing problem resolution in medical device plant.

Directed all quality assurance functions for manufacturer of $500 million consumer products division, with responsibility for 3 plants, 20 contract manufacturers and $3 million budget.
Developed new thermoset polymer products and resolved manufacturing and customer related problems for aerospace and electronic applications.
Researched new HPLC methods for drug and cancer laboratory within Yale Medical School.
PROFESSIONAL EXPERIENCE
Moran Consulting, Consultant, (Hopewell, NJ) – 2007 to Present
ConvaTec, Associate Director, Quality Assurance, (Skillman, NJ) – 2006 to 2007
Moran Consulting, Consultant, (Hopewell, NJ) – 2004 to 2006
Élan Pharmaceuticals Inc., Quality Assurance Manager, (Princeton, NJ) – 2003 to 2004
Ortho-Clinical Diagnostics, Manager of Regulatory Compliance (Raritan, NJ) – 2001 to 2003
Johnson & Johnson, Mgr, Tech. Assurance, Consumer Products (North Brunswick, NJ) – 1999 to 2001
Johnson & Johnson, Area Manager, Corporate Staff (New Brunswick, NJ) – 1990 to 1999
Boyle Midway (American Home Products), Director, Quality Assurance (Wayne, NJ) – 1988 to1990
Johnson & Johnson, QA Manager, Consumer Products (Skillman, NJ) – 1988 to 1988
Johnson & Johnson, Ntl. Technical Serv. Manager, Personal Products (Milltown, NJ) – 1984 to 1988
Johnson & Johnson, Group Leader, Technical Services (Chicago, IL) – 1978 to 1984
U.S. Polymeric, Research and QA Chemist (Stamford, CT) – 1973 to 1978
Yale Medical School, Research Chemist-HPLC (Newhaven, CT) – 1970 to 1973
EDUCATION
Studies towards Master in Business Administration, University of Bridgeport – 1973 to 1977
Bachelor of Arts in Chemistry, University of Connecticut – 1966 to 1969
CERTIFICATION
Certified Quality Auditor (CQA), American Society of Quality – Certified until 2006
Certified Quality Engineer (CQE), American Society of Quality – Certified until 2006
Certified Quality Manager (CQM), American Society of Quality – Certified until 2006
TRAINING
Auditing Clinical Trials/GCP, PTI International – 2004
Transition to ISO 9000, American Society of Quality – 2002
Bloodborne Pathogen Training, Ortho Clinical Diagnostics – 2002
Trackwise CAPA Training, Ortho Clinical Diagnostics – 2002
Finance for the Non-Financial Manager, Johnson & Johnson – 2000
Six-Sigma Black Belt Training, Johnson & Johnson – 1999
Microbiological Control and Compliance (Guest Lecturer), Ortho Pharmaceuticals – 1998
Signature of Quality (SOQ) Examiner (Malcolm Baldridge Criteria), Johnson & Johnson – 1997
FDA Training, Biometric Research Institute – 1996
Quality Systems in Pharmaceutical Industry (Guest Lecturer), Fairleigh Dickinson University – 1993
Certified Quality Auditor (Trainer), Johnson & Johnson – 1993
Lead Assessor Certification Training, Stat-A-Matrix – 1993
Aerosol Technology, Center for Professional Advancement – 1990
Action Tools for Middle Management, American Management Association – 1987
Implementing Juran (Quality Improvement), Juran Institute – 1987
Problem Analysis and Decision Making, Learning International – 1987
Quality Improvement Training, Johnson & Johnson Quality Institute – 1986
AFFILIATIONS
American Society for Quality (ASQ) – 1986 to 2006
American Chemical Society – 1969 to 2003