Traci Van Arsdale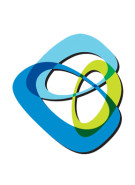 Consultant
Professional with strong experience in quality assurance, regulatory affairs, program management, and laboratory management. Highly credentialed with years of experience in top drug, biologics, and medical device manufacturing industries. Background in biologic/drug/device combination products (topicals, transdermals, inhalers, pre-filled pens and cartridges, and implants), biologics, sterile drug products, and solid oral dosage forms (solutions and suspensions), over-the-counter drug products, pumps, patches, nebulizers, and various other medical devices (sterile and nonsterile), including software-controlled devices.
CORE COMPETENCIES
Quality Assurance/Quality Control
Purchasing Control/Supplier Control
Quality Engineering/Regulatory Affairs
CAPA/Root Cause Investigation
Design Control/Design History Files
Management Review/Medical Device Reporting
Project Management/ Technical Writing
21 CFR Parts 4/210/211/803/820
Corrective Action/Preventive Action
Risk Management/FMEA/Hazard Analysis
Change Control/Change Management
Quality Systems/Procedural Development
Pre-Approval Inspections/Audits
Council Directive 93/42/EEC
ISO 13485/ISO 14971
Process Improvement/Quality Initiatives
SELECTED ACCOMPLISHMENTS
Managed device-related pre-approval readiness activities for two drug-device combination products, including:

Led design reviews and risk management reviews.
Prepared design history file (DHF) indices
Conducted retrospective review of product design history files and completed compilation of associated DHF records.
Completed retrospective investigation, resolution and documentation of unresolved quality issues.

Managed various project activities for pre-commercial drug/device manufacturer implantable product, including:

Led internal writing and review process for New Drug Application, Chemistry, Manufacturing and Controls (CMC) modules for two products; identified drug and device-specific content gaps, participated in risk assessment and supported identification and implementation of remedial actions to ensure FDA approval.
Led internal writing and review process for Investigational New Drug (IND) Annual Report and CMC amendments to support device modifications for to-be-marketed (TBM) product.
Co-developed device usability study protocol for TBM.
Supported preparation of Pre-NDA meeting briefing package and meeting rehearsals for meeting with CDER and CDRH.
Authored and implemented quality system procedures for design controls, risk management, purchasing controls, quality audits, management review, medical device reporting, CAPA, complaint handling, and handling of recalls in compliance with applicable 21 CFR Part 4, 210/211, 803 and 820 regulations. –
Audited DHF and provided guidance in addressing compliance gaps.
Provided support for conducting investigations of out-of-specification product.
Provided support for design and implementation of device-specific stability studies.
Served as member of combination risk management team, and draft final labeling review team.

Managed remediation activities involving approved drug products, subject to FDA consent decree for multi-national pharmaceutical company, including:

Led process validation assessment, and retrospective validation strategy development and implementation for all commercial products, subject to FDA review.
Ran re-engineering of batch record review and lot release procedures, leading to cessation of third party batch release as part of consent decree.
Directed re-engineering/process improvement efforts for design of master batch records for bulk manufacturing and packaging and labeling operations.
Headed re-engineering/process improvement of analytical laboratory operations.

Served as process validation, independent third-party independent assessor for multi-national pharmaceutical company under FDA consent decree, subject to FDA review.
Provided quality and regulatory support for biologic/drug/device manufacturer, from Phase 1 through Phase 3 clinical development, including:

Resolved Complete Response Letter (CRL) issues pertaining to Phase 2 analytical method validation for biological assay.
Established and implemented drug-specific quality systems to address 21 CFR Parts 210/211.
Conducted device constituent design verification and design validation testing.
Prepared and submitted device master file (MAF) for device constituent. – Audited contract manufacturers, suppliers, clinical research organizations, and clinical sites.
Completed CMC IND Amendments to support drug substance (DS) and drug product (DP) changes, including site change, process changes, formulation changes, specification changes, and analytical method changes.
Served as member of CMC/product development team, supporting transfer and scale up of DS and DP manufacturing.
Provided support in obtaining State of CA facility license, including cGMP training and handling of inspections.

Led ISO 9001 registration and Medical Device Directive to allow CE marking of software-controlled device for a device and drug-device manufacturer, including:

Established quality manual and quality system procedures in compliance with 21 CFR Parts 4, 210, 211, 803, and 820.
Prepared and submitted device 510(K)s, Clinical Trial Applications (CTAs), and INDs.
Served as program manager for inhalation drug/device combination product development, including Pre-IND meeting.

Served as Acting Quality Director and supported implementation of commercial procedures to support launch of biologic/device autologous product, including establishment of returned drug product and biologic drug product reporting systems.
Served as quality lead for pre-approval readiness, quality system improvement initiative for a drug/device manufacturer of a software-controlled inhalation product, including: ­

Audited quality systems and conducted gap analysis. ­
Planned and implemented corrective actions. ­
Established design control, risk management, management review, CAPA, label control, master production record, and re-design of format and content procedures.
PROFESSIONAL EXPERIENCE
Medicines360, RA/QA Consultant – 2013 to 2014
SteadyMed, QA Consultant – 2013 to 2013
Christine Flahive Consulting, Consultant – 2009 to Present
Alexza, QA Consultant – 2008 to 2010
LexaMed Consulting, Consultant – 10/2007 to Present (Client Projects: AAP, Merck, Watson, Eli Lily, Dendreon)
Signature Therapeutics, QA Consultant – 2007 to Present
Revance Therapeutics, RA Consultant – 2007 to Present
Intermmune, Sr. Director, CMC Regulatory Affairs – 2006 to 2007
Titan Pharmaceuticals, Sr. Director, Quality – 2004 to 2006
Alpharma, QA Consultant – 2002 to 2004
Aerogen, Sr. Director, Quality/Regulatory, Program Management – 2000 to 2002
Cholestech, QA Consultant – 1999 to 2000
Shaklee Corporation (Yamanouchi Shaklee Pharma) Compliance Officer – 1998 to 1999
InSiteVision, Sr. Director, Quality/Regulatory – 1996 to 1998
Syntex, Manager, Quality – 1993 to 1996
Genentech, Sr. Quality Specialist -1991 to 1993
Johnson & Johnson, Sr. Quality Specialist -1988 to 1991
Shaklee Corporation, Microbiology Laboratory Manager – 1979 to 1988
EDUCATION
Bachelor of Science, Microbiology, South Dakota State University – 1979
Master of Business Administration, Golden Gate University – 2002
CERTIFICATION
Certified Quality Engineer (CQE), American Society of Quality – 1988
Certified Quality Auditor (CQA), American Society of Quality – 1990
AFFILIATIONS
American Society for Quality (ASQ), Former Fellow member (2003). Former Certification Board Member; Quality Engineering Certification (CQE) – former exam chair (1995 to 2000).
Malcolm Baldrige National Quality Award (MBNQA) for Performance Excellence; Former Senior Examiner; Team Leader; Feedback Writer.
Itnl. Standards Organization (ISO), Former US voting member; ISO quality management standards.
PUBLICATIONS AND PRESENTATIONS
American Society for Quality (ASQ), Quality Audit Division, Annual Conference. Speaker, Quality Management Systems.