Steven Zilli, Ph.D.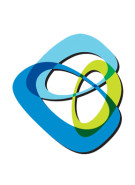 Consultant
Senior Pharmaceutical Professional with over 35 years of diverse and progressive technical and compliance knowledge in R&D quality assurance, regulatory compliance, manufacturing, quality control, and packaging Experience working in start-up and leading global pharmaceutical companies. Background in tablets, extended release tablets, tamper resistant tablets, capsules, oral liquids, parenterals, soft gelatin capsules, transdermal patches, and buccal films.
CORE COMPETENCIES
FDA/DEA/International Agency Inspections/Remediation
External audits/Supplier Audits
PAI Readiness/ Mock PAI
Pharmaceutical QA/ Regulatory Compliance in commercial manufacturing and R&D
Validation (Process, Cleaning, Analytical Method, Computer, Equipment)
Failure Investigations/Root Cause Analysis
Corrective and Preventative Actions (CAPA)
Operations Management
Quality system Requirements
Technology Transfers
Training Programs/Records
CMC Review/Remediation
SELECTED ACCOMPLISHMENTS
Provided complete GMP /Quality Assurance coverage to start up contract Development Company and major pharmaceutical companies, including:

Provided GMP guidance to development teams.
Performed GMP audits of API, contract manufacturers, contract packagers, analytical labs, and excipient manufacturers.
Reviewed all GMP documentation for API, excipients, packaging components and finished product including: specifications, methods, batch records, packaging records, process validation, investigations, change controls, labeling.
Reviewed CMC sections for DMF, IND and NDA approval.
Wrote and reviewed SOPs needed by product development organization.

Managed multiple projects for major drug manufacturer of controlled substances, semisolids, novel dosage forms and solutions, including:

Acted as Interim Head Analytical technical support while retaining R&D QA responsibilities
Cohosted two FDA inspections with zero observations.
Provided manufacturing, equipment and facilities expertise as part of an audit team assembled to perform a for cause audit of the companies commercial sites.
Provided GMP and technical support to a variety of dosage forms from IND through NDA approval, including: tamper resistant extended release tablet containing a controlled substance, transdermal patches, a soluble buccal film, topical gels, and sterile products (IV and intramuscular).
Performed Mock Preapproval inspections.
Coordinated PAI readiness.

Directed multiple activities for a contract development/research and clinical/commercial manufacturing company providing services to pharmaceutical and biopharmaceutical companies, including:

Established all Quality systems
Hosted a FDA PAI, two other FDA inspections and multiple DEA inspections without observations.
Completed IQ, OQ and PQ of analytical equipment, manufacturing equipment, stability chambers, air handlers, computers, water systems, and clean compressed air.
Wrote or reviewed SOPs for cleaning, maintenance, calibration of equipment and facilities.
Provided GLP support to analytical testing of test articles.
Conducted training (this included formal GMP presentations and one on one on the job training in clinical packaging, USP concepts, inventory control, and manufacturing).

Led multiple efforts for drug/biologics manufacturer of innovative medicines, vaccines, biologic therapies, consumer care and animal health products, including:

Provided GMP support to Part 11 remediation of R&D.
Provided GMP support to a group formed to speed nominated development projects to IND filing.

Managed and provided GMP and technical support for high profile, no fail projects at a multinational Pharmaceutical company including:

Coordinated efforts between: analytical R&D, API Led GMP and technical remediation efforts at a single source API supplier (this required 6 months of onsite supervision of manufacturing, R&D, pharmaceutical R&D, commercial manufacturing, the contract site and corporate planning).
GMP responsibility for an AIDS drug through NDA approval.
Served as member of team to remediate warning letter deficiencies at Puerto Rican company site
Responsible for GMP aspects of the renovation of a commercial manufacturing and packaging site
Represented manufacturing on a team to reformulate a soft gelatin capsule.
Led technical transfer and launch efforts at a commercial manufacturing site to launch a new product
Hosted 5 FDA inspections, a MHRA inspection and multiple DEA inspections with no serious observations.
Provided GMP support to installation and validation of purified water systems.
PROFESSIONAL EXPERIENCE
Zilli Consulting, LLC, President (Chaddsford, PA) – 2013 to Present
Endo Pharmaceutical, Manager R&D QA (Chaddsford, PA) – 2007 to 2013
QS Pharms, Director Quality Assurance, (Boothwyn, PA) – 2002 to 2007
Merck, Senior GMP Compliance Administrator, (West Point, PA) – 2002 to 2002
DuPont Pharmaceutical, Senior Quality Assurance Scientist, R&D QA (Wilmington, DE) – 1995 to 2001
DuPont Pharmaceutical Senior Process Pharmacist, (Garden City, NY) – 1993 to 1995
DuPont Pharmaceutical Manager Regulatory Compliance, (Garden City, NY) – 1991 to 1993
DuPont Pharmaceutical Senior Scientist, Central Manufacturing Technology, (Garden City, NY) – 1990 to 1991
DuPont Pharmaceutical Section Supervisor Bulk Manufacturing, Chemical Processing, and Contract Manufacturing, (Garden City, NY) – 1986 to 1990
DuPont Pharmaceutical Supervisor Packaging, (Garden City NY) – 1984 to 1986
DuPont Pharmaceutical Supervisor Bulk Manufacturing, (Garden City NY) – 1981 to 1984
DuPont Pharmaceutical Chemist, Quality Control, (Garden City, NY) – 1979 to 1981
EDUCATION
Ph.D., Industrial Pharmacy, St. John's University, New York, NY – 1989
MS, Industrial Pharmacy, St. John's University, New York, NY – 1983
BS, Chemistry, Hofstra University, Hempstead, NY – 1978
AFFILIATIONS
American Chemical Society, 1974 – Present
PUBLICATIONS AND PRESENTATIONS
Zilli and Nash, "Mixing of Acetaminophen and Lactose in a V-Shaped Blender, An Example of a Total Mixture", Pharmaceutical Engineering, vol. 12, pp 54 (1992)