Paul V. Gorky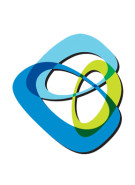 Consultant
Comprehensive packaging development/project engineering background with pharmaceutical companies, world's leading direct seller of beauty products, and preeminent consumer foods. Leadership, technical, and program management expertise across OTC pharmaceutical consumer products, packaging industries, food, and beverage. Product and packaging development, including aseptic, hot-fill, and dry product applications, environmental impact issues, packaging line development, and vendor management. Demonstrated successes in marketing, coordinating, and launching a wide variety of new products and packages. Extensive knowledge of multi-layer and mono-layer plastic containers, glass containers, multi-layer pouches, corrugated cartons/cartoning, labeling, metal/plastic closures, metal/spiral wound cans.
CORE COMPETENCIES
Project Management/Project Leadership
Project Charters/Project Planning
Package Engineering/Technology
Product Launches/ Technology Transfers
Product Improvement/Changes
Supplier Changes/Engineering Change Orders
Packaging Qualifications/ Packaging Validations Package Material Testing/Test Methods
Operating Procedures/Work Instructions
Drop Testing/Transportation Testing
Primary Packaging Designs/Specifications
Secondary Packaging Designs/Specifications
Packaging Specifications/ Specification
Cold Chain Parameters
SELECTED ACCOMPLISHMENTS
Managed packaging development for numerous new products in FDA regulated environment with primary packaging, ranging from glass, to multi-layer plastic, as well as many other packaging types.
Worked primarily in cross-functional teams, including Marketing, Sales, Procurement, QA/QC, Package Equipment Engineering, and Product Development, including the following:

Supplied all prototype packaging in support of initial shelf-life testing and focus group analysis.
Developed primary, secondary, and tertiary packaging, together with writing and issuance of all specifications.
Managed distribution testing of all new packaging in support of specification development.
Conducted factory acceptance testing of new equipment and validation runs prior to production start-up.
Managed technology transfers to other operating facilities following initial production.

Developed novel new shipping container for frozen Guava Concentrate (Ocean Spray Cranberries), including the following:

Initiated search for cost-effective alternative package in conjunction with Purchasing, Production, and QA.
Worked with Microbiology group to establish cold chain parameters, needed for success of new package.
Developed and conducted testing methodology to determine freezing rate under various warehouse conditions.
Conducted shipping tests plus ocean transport.

Prepared and issued final specifications, along with operating/set-up instructions, for new packaging, including the following:

Served on HACCP team consisting of QA, Product Processing, and Packaging, as well as several outside resources, formed to evaluate potential product recall following large scale spoilage of FDA regulated product.
Conducted analysis of current packaging/processing conditions, documenting gaps between established parameters and actual practice.
Determined scale of potential product spoilage and developed non-destructive test methodology to screen on-hold product, resulting in savings in excess of $500K.
Coauthored HACCP plan to enhance production line set-up and operation.
Conducted training classes, to familiarize production personnel with new procedures.

Developed and wrote over 100 packaging guidelines, consisting of photographic illustrations as manufacturing operational aides.
Conducted package distribution testing (ASTM and ISTA), along with controlled temperature storage, for wide range of commercial clients.
Created and implemented computer-based specification system linking corporate functional groups (Packaging, QA, and Purchasing) and all company-owned manufacturing facilities.
Developed and launched hundreds of new primary packages, including an Ameristar award winner (private label razors) and Clear Choice (Glass Mfg. Assoc.) award winner (hot –filled juice product).
Converted secondary container shipping cases for hot-filled plastic bottles, from heavy duty RSC's with "H" dividers, to more economical Bliss style containers.
Conducted cost analysis of cut and stack labels compared to roll-fed wrap-around labels, leading to conversion of roll-fed labeling system, resulting in savings of $250K.
Managed joint venture development of aseptic dispenser for high volume commercial customers, including the following:

Established development parameters for packaging and dispensing, comprising deliverables and success criteria.
Conducted pilot plant testing to determine product shelf-life, on and off dispenser, as well as procedures and validation testing.
Managed field testing of dispenser and generated final report to management.
PROFESSIONAL EXPERIENCE
Energizer Personal Care, Sr. Packaging Development Engineer – 2008 to 2013
The Schwan Food Co., Sr. Engineer – Packaging Innovation – 2008 to 2008
H.P.Hood LLC., Packaging Development Manager – 2007 to 2008
Pfizer Inc., Consultant – Package Engineering – 2006 to 2007
Avon Products Inc., Sr. Packaging Engineer – 2004 to 2006
Unilever-Bestfoods, Sr. Group Manager-Packaging Technology – 1999 to 2003
Ocean Spray Cranberries, Inc., Manager of Established Packaging – 1987 to 1999
Thomas J. Lipton, Packaging Development Engineer – 1980 to 1987
CPC Best Foods, Packaging Technologist – 1978 to 1980
Package Research Laboratory, Assoc. Packaging Technologist – 1976 to 1978
EDUCATION
Master of Business Administration, Industrial Management, Fairleigh Dickinson University – 1977 to 1981
Bachelor of Science, Forestry, Forestry-Wood Technology, University of Maine – 1971 to 1976
TRAINING
Leadership Development Program, Center for Creative Leadership
SPC and Experimental Design, University of Tennessee
Aseptic Processing Workshop, Purdue University
Executive Presentation Skills, Comunispond, Inc.
Workshop on glass packaging integrity, NFPA
AFFILIATIONS
Professional Member, Institute of Packaging Professionals (IOPP) – 1980 to Present