Keith Holland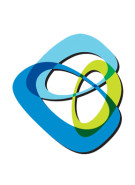 Consultant
Accomplished professional skilled in operations, distribution, supply chain, logistics, production, warehousing, and packaging. Proven record as demonstrated working with global drug manufacturers in the pharmaceutical industry. Extensive background with tablets, liquids, ointments, creams, and aerosols.
CORE COMPETENCIES
Project Management/Project Planning Packaging Validations/Material Testing
Program Launch/Product Launches Standard Operating Procedures/Work Instructions
Product Transfers/Technology Transfers Complaint Handling/Root Cause Analysis
Secondary Packaging/Tertiary Packaging Change Controls/Corrective and Preventative Actions
Controlled Temperature Shipping Systems 21 CFR Part 211/External/Internal Audits
Transportation Testing/Excursions Consent Decree/FDA Remediation
Process Development/Process Controls Cost Savings Initiatives/Six Sigma Efforts
SELECTED ACCOMPLISHMENTS
Reengineered/managed cold-chain transportation/shipping process, reducing costs $2M (transporting heat-sensitive products was very costly and labor intensive), including:

Identified shipping container requirements.
Developed protocol for testing.
Designed and qualified insulated, protective shipping container pack-outs.
Implemented changes across distribution sites.
Ensured operational efficiency and product integrity and stability while in-transit.

Identified CRT drug transportation/shipping issues, preventing major product losses (temperature extremes facing Controlled Room Temperature (CRT) Rx drugs during shipments from North America to worldwide distribution centers were unknown), including:

Conducted Lane Assessment on 98 routes to determine risks to product stability.
Concluded 90% of lanes were being exposed to extreme temperatures.
Provided corrective guidance.

Innovated zone shipping strategy, yielding $3.5M cost/efficiency savings (monthly shipments of promotional literature and Rx samples to 5,500 US sales reps were costly and randomly delivered), including:

Developed and implemented zone shipping concept to replace current system.
Automated ordering process.
Set up four regional zones to provide timely and consistent receipt of monthly/combined shipments.
Reduced third party shipping billings 40%.

Significantly improved process standardization and audit results (North America distribution centers (DC) had own SOPs making it extremely difficult to establish consistent compliance standards, audit processes, assessments and audit responses), including:

Standardized operating processes including safety/environmental compliance, GMP training, cold chain qualifications, and sharing of engineering best practices.
Achieved desired compliance consistency.

Delivered $3.2M design/build distribution center project on-time/under budget (management vacated existing distribution center (DC) due to increase in sales volume and product growth), including:

Sourced and acquired new space.
Delivered DC fit-out in nine months with limited engineering support and no impact to customers.
Implemented company-first conveyor system, doubling output with 20% less labor.
Incorporated safety/ergonomic innovations.

Spearheaded packaging facility consolidation and upgrade (served as project lead for packaging operations consolidation project of two separate packaging operations facilities into one upgraded facility as both facilities were old and not up to current GMP standards), including:

Balanced day-to-day production objectives/customer service levels against dynamic demands of project.
Upgraded GMP facility was more efficient and strategically designed.

Saved $125K per incident in rework costs due to line contaminants (current packaging line clearance process was time consuming, often unreliable, resulting in foreign product/component findings during new production runs), including:

Promoted team concept approach for performing line clearance inspections, with tasks assigned to packaging personnel and QA inspectors.
Reduced foreign findings in three key areas
Decreased rework which was significant.

Reduced operating costs at growing packaging and manufacturing operation (operations headcount was growing quickly due to increased manufacturing demands and new product approvals), including:

Facilitated training, development and guidance of staff and supervisors.
Refined operating/manufacturing processes and SOPs.
Drove compliance program across two operating areas.
Established open, honest and efficient working relationships.

Led facilities management for 212,000 sq. ft. distribution center/office environment, including:

Volunteered and lobbied management to take on responsibility of all facility management aspects upon opening and fitting out new facility.
Established safety program.
Sourced, negotiated, and managed all maintenance contracts.
Directed capital improvement projects. Ran all aspects of site maintenance program with minimal support staff.

Remediated consent decree issues by realigning all aspects of pest control program and cleaning/sanitization program, including third party service agreement, in-house operating SOP's, training program knowledge assessment, training curriculum requirements, program gap confirmation documentation, gap remediation sourcing, and implementation of all facility-wide. requirements/physical improvements aligned with closing of all audit findings/open CD program gaps.
Managed all North America warehouse/distribution facilities in GMP-related compliance initiatives, including driving implementation of sharing of best practices and development of operational SOP's, providing timely and consistent implementation of packaging technology global initiatives while assuring site compliance.
Directed three U.S. distribution centers in all levels of compliance (safety, environmental, and GMP) and regulatory standardization, serving as site facility manager for 212,000 sq. ft. facility, and managing $2.3M budget.
Supported 4,500 field force for $1.3B in Rx sales to major wholesalers, chain stores, and specialty pharmacies, including

Managed $4.5M budget and cold chain network optimization, cold chain shipping qualifications, small parcel, LTL, air/ocean freight, cargo security, safety/environmental/GMP compliance, third party management, and facilities management, reverse logistics, and hazardous material handling activities at 212,000 sq. ft. site.
Worked closely with Customer Service management to ensure emergency shipments were delivered on time- next day, and from most cost effective DC.
Dramatically improved delivery times to customers, achieving same-day delivery performance in 80%+ of shipments, substantially improving on typical three-day expectation.
Worked closely with department supervisors to ensure competency in operational spending.
Supported all new product launches exceeding senior management goals of 24/48 hour launch initiatives.
Cross trained hourly personnel across trade, samples and literature functions resulting in 25% reduction in OT spending, and improved same day order picking performance to 75%.

Designed and managed $3.2M project for new 212,000 sq. ft. distribution center incorporating high speed conveyor pick/pack application.
Managed two separate packaging and manufacturing operations while supporting growing demand for new product, including extensive training and development of new hourly, supervisory, and management personnel, and management of $5.5M operating budget.
Managed operations of largest North America distribution center supporting $1B in Rx trade sales, supporting 5,500 sales field forces, introducing "Zone Shipping" program which reduced costs of RX sales rep sample/promotion shipping/ transportation costs by 40%, increasing on-time delivery accuracy from 15-day delivery window to within two days, and increasing operations efficiencies by 35%.
Led six-member team of highly motivated professionals in operations/production planning, scheduling, component purchasing for $2B+ packaging and manufacturing operation (involved in NDA submissions and manufacturing/compounding equipment validation).
Led automated HiRise warehouse operation team providing just-in-time packaging supplies to three packaging/manufacturing sites, generating stronger commitment from supervisory staff on timely addressing employee concerns resulting in improved morale.
Managed compounding/manufacturing and packaging of aerosols and liquids/ointments/cream products, including assurance of on-time delivery performance of finished goods, hosting of site QA and GMP audits, and reconciliation of variances.
Improved savings of $400K-750K/year by changing packing operations for tablets, liquids, ointments and creams.
PROFESSIONAL EXPERIENCE
McNeil/Gannett Fleming, Inc., Consent Decree QSE Lead (Lancaster, PA) – 2012 to 2013
Merck, Inc., Manager Operations North American Logistics – COE (Branchburg, NJ) – 2009 to 20011
Schering Plough/Merck, Inc., Senior Manager, Distribution Services (Branchburg, NJ) – 2001 to 2009
Schering Plough, Manager, Distribution Center, Supply Chain/Logistics (Branchburg, NJ) – 1998 to 2001
Schering Plough, Project Manager Logistics (Branchburg, NJ) – 1997 to 1998
Schering Plough, Production Operation Manager (Miami Lakes, FL) – 1996 to 1997
Schering Plough, Manager Logistics Operations (Union, NJ) – 1994 to 1996
Schering Plough, Plant Support Manager, Production Operations (Kenilworth, NJ) – 1992 to 1994
Schering Plough, Manager, Hi-Rise Warehouse Operations (Kenilworth, NJ) – 1991 to 1992
Schering Plough, Shift Manager Production Operations (Kenilworth, NJ) – 1989 to 1991
Schering Plough, Packing Operations Supervisor (Union, NJ) – 1985 to 1989
Schering Plough, Packaging Foreperson (Union, NJ) – 1982 to 1985
Schering Plough, In-Process Control QA Specialist (Union, NJ) – 1980 to1982
EDUCATION
Bachelor of Arts, Biology, University of Delaware
CERTIFICATION
Six-Sigma Green Belt, Raritan Valley Community College, Raritan, NJ – 2009
Materials Management Certification, Bloomfield College, Bloomfield, PA – 1994
AFFILIATIONS
Pharmaceutical Cold Chain Interest Group (PDA/PCCIG), Pharmaceutical Drug Association
AWARDS
Site Energy Star Partner of the Year Award – 2009
Schering Plough Safety Operational Excellence Award – 2005 and 2007