Joseph C. Crea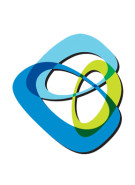 Consultant
Professional with pre-clinical/concept through product launch experience in quality systems, quality management, quality assurance and engineering, contract manufacturing, and operations. Over 39 years working with drug, medical device, combination, and consumer products manufacturers. Background in transdermals, metered dose inhalers, implantables, electronics, solid dosage forms, lyophilized products, semi-solid products.
CORE COMPETENCIES
Quality Management/Quality Assurance
Quality Engineering/Quality Control
Design Controls/Design Reviews/DHFs/DMRs
Risk Management/Analysis
Project Management/Scheduling
Supplier/Contractor Management
Corrective and Preventative Action
Document Controls/Change Controls
Complaint Handling/Investigations
Technology Transfers/Product Integration
Product/Process Validation
Gas/Radiation/Steam Sterilization
Polymer Manufacturing
Critical-To-Quality (CTQ) Design
Product Regulatory and Launch Strategies
NDA CM&C Support
PMA/NDA Pre-Approval Inspection
QSR/GMP/ISO Compliance Auditing
21 CFR Parts 820/210/211
ISO 9000/ISO 13485/ISO 14971
SELECTED ACCOMPLISHMENTS
Worked with a major dermatology manufacturing company, including:

Provided pharmaceutical quality system support.
Defined quality system requirements to function as virtual company in compliance with FDA 21 CFR Parts 210/211.

Partnered with pharmaceutical manufacturer, ranked among the top ten pharmaceutical companies in the world, including:

Focused on providing QSR compliance and technical support for an iontophoretic drug – device combination product.
Evaluated companies against FDA 21 CFR Part 820 QSR and FDA 21 CFR Part 4 Combination Product Systems/Procedures.
Reviewed/revised NCR, CAPA, and technical development reports.
Mentored QA and Project Team staff on Design Control requirements.
Reviewed all device history file documents and recommended/implemented corrective actions and supporting follow-up studies.
Acted as technical consultant.
Completed product safety and functionality project for company's woman's health division, regrading contraceptive product.

Supported international specialty pharmaceutical manufacturer, focusing in specialty products, OTC/nonprescription products, and branded generics, including:

Conducted assessment of current FDA 21 Parts CFR 210/211 Quality System pertaining to FDA 21 CFR Part 4 Combination Product requirements.
Developed quality system SOP's for combination products.
Completed retrospective Design History File for combination products.
Directed combination product manufacturer, including:
Reviewed FDA 21 CFR Part 820 Quality systems at two manufacturing sites.
Performed a gap assessment at both locations against

FDA 21 CFR Parts 210/211, 21 CFR Part 820 and 21 CFR Part 4 Drug – Device Combination product system requirement.

Provided CAPA recommendations.
Completed FDA 21 CFR Part 820 QSR audit for one of the sites regarding a drug – device combination product.
Reviewed historical manufacturing NCR's, CAPA's and product complaints for combination product.
Recommended system CAPA's and revisions to bring QSR into compliance with FDA 21 CFR Part 4 requirements.

Worked to support pharmaceutical manufacturing company offering branded prescription products, including:

Supported design and implementation of quality systems and procedures for drug-device combination product.
Reviewed manufacturing NCR's, CAPA's and product complaints for drug and device products.

Supported consent decree remediation activities at laboratory, including:

Reviewed and provided comments and corrections for manufacturing NCR's, CAPA's, product complaints, investigation reports and quality system audits.
Evaluated, designed and implemented system operating procedures as requested.
Reviewed and commented on system and process validations.
Assigned to several strategic action teams regarding customer product support.

Supported consent decree remediation activities at pharmaceutical manufacturer of generic prescription pharmaceuticals, including:

Reviewed historical manufacturing NCR, CAPA and product complaints.
Performed investigations on delinquent NCR, CAPA and product complaints and competed documentation as required.
Wrote investigation reports for missing CAPA, product complaints and quality system deviations as required.

Consulted with various pharmaceutical, medical device, and biologics providing quality, operations, and technical support:

Actively managed at least 6 international and domestic drug product tech transfer projects all FDA approved.
Developed scale up activities for several drug – device products and designed two corporate level technical transfer policies.
Developed DHF and DMRs for combination products for pharma/device manufacturers.

Supported various quality engineering activities for pharmaceutical, medical device, biologics and new technology product development teams, including:

Performed internal and external GMP/ISO audits.
Design company wide QA/QE systems.
Designed and implemented company-wide design control system.

Directed tasks as part of quality strategic plan for global external manufacturing operation for 4 billion dollar CMO portfolio, including:

Developed innovative quality systems to support global external manufactured products.
Directed team of 8 QA Managers working in "virtual plant" environment.
Supported and developed global due diligence activities.
Partnered with internal Operations, RA, R&D, Technical Service, and Franchise Management organizations supporting base business and new product teams.

Managed both strategically and hands-on for several supply chain, technical operations, new products, planning, and organization design activities for global virtual start-up company, including:

Staffed Operations, Logistics, Quality, and Technical Operations functions.
Directed integration/tech transfer strategies for 6 acquired products.
Identified and qualified global partners including CMO's, Packaging, API suppliers, and 3PL's.
Provided technical (IP review) and commercialization support for new business opportunities.
Resolved alliance management supply chain/quality risks with new business partners.

Managed contract manufacturing operations for major pharmaceutical manufacturer, including:

Directed team responsible for quality/compliance of contract manufactured products.
Directed supplier quality and product complaint system.
Developed strategies with Operations/R&D to support new products launch at CMOs.
Performed due diligence assessments of potential sites and IP.

Facilitated quality system efforts for manufacturer of pharmaceutical, biologics, and medical device products, including all aspects of GMP compliance and product quality at CMO's (base business and new products).
PROFESSIONAL EXPERIENCE
JCrea Consulting Inc., President (Hamilton Square, NJ) – 2009 to Present
ECG BioPartners, LLC, Managing Consultant (Hamilton Square, NJ) – 2009 to 2011
Iroko Pharmaceutical, LLC, Sr. Vice President Operations & Quality (Philadelphia, PA) – 2007 to 2008
J&J, Global Pharmaceutical Supply Group, Dir., QA, Global Ext. Mfg. (Titusville, NJ) – 2001 to 2007
Janssen Pharmaceutica, LLC, Director Contract Manufacturing (Titusville, NJ) – 1999 to 2001
Janssen Pharmaceutica, LLC, Manager Contract Manufacturing (Titusville, NJ) – 1995 to 1999
Ethicon (J&J), Sr. Quality Assurance Engineer (Somerville, NJ) – 1991 to 1995
J&J Medical, Inc., Quality Systems Specialist (New Brunswick, NJ) – 1988 to 1991
Packaging Corp. of America, Dir. Quality Assurance (Piscataway, NJ) – 1986 to 1988
Bristol Myers Squib-Chas. Of Ritz, LTD, Mgr. Corp. Quality Systems (Middleton, NJ) – 1982 to 1986
C.R. Bard, Inc., Urological Div., Division QA Mgr. Med Devices (Murray Hill, NJ) – 1977 to 1982
American Can, Consumer Products Div., Product Development Tech. (Princeton, NJ) – 1976 to 1977
EDUCATION
B.S. Biology, Montclair State University – 1975
CERTIFICATION
Certified Quality Engineer (ASQC) – 1991
Certified Quality Auditor (ASQC) – 1992
ISO Certified Assessor – 1992
Certified Pharmacy Technician – 2010