Elaine Kindell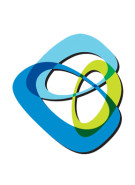 Consultant
Effective leader with successful reputation for heading Quality System, Compliance, R&D, and Quality Operations organizations in global medical device businesses. Proven ability to develop, maintain and improve quality systems and processes, data governance, team building, collaboration and change management. Background in global medical devices, including In-Vitro Diagnostic consumables, instruments, software, and orthopedic implants.
CORE COMPETENCIES
Design Controls/Design Changes/DHF
Risk Management/FMEA/Hazard Analysis
Design & Process FMEA
Process Validations (IQ/OQ/PQ)
Production & Process Controls
Mfg. Procedures/Work Instructions
Line Clearance and Inspection Procedures
Nonconforming Product
Corrective & Preventive Action
Project Management/Leadership/Facilitation
Change Management/Process Upgrades
Quality Plans/Project Plans
Product Recalls/Adverse Event Reporting
Quality Assurance/Quality Control
Quality System Requirements
FDA Inspection/Remediation
Internal & External Audits/Gap Analysis
Quality Management/Compliance Management
21 CFR Parts 803/806/810/820
ISO 9001/ISO 13485/ISO 14971
Council Directive 93/42/EEC
Canadian Regulations/SOR/98-282
SELECTED ACCOMPLISHMENTS
Provided on-site and remote support for Class I medical device manufacturer to ensure compliance with FDA 21 CFR Part 820, ISO 13485 and corporate procedures; successfully secured contract as a new supplier for a large medical device company, including:

Reviewed and approved process validation protocols and reports.
Assisted with development of CAPA responses.
Upgraded processes, including site Quality Manual, document control, sampling plans, training, pFMEA, DHR's, and DMR's.
Trained associates on proper product handling and GDP documentation.

Maintained ISO 13485 and IVDD certificates for multiple Class II diagnostics sites, including:

Managed re-certifications.
Led FDA QSIT and BIMO inspections at both US and European facilities.
Implemented harmonized electronic complaint handling system and management review process.
Implemented corrections and removals for multiple product lines; managed responses to FDA; no related FDA inspections occurred.
Successfully managed $1.5 MM budget and staff of 30 global personnel.
Developed and implemented internal training for corrective and preventive actions and validation.
Upgraded MDR process to improve documentation consistency and reduce turn-around time.
Led team responsible for response to 483 Observations and Warning Letter.

Responsible for compliance activities across multiple sites, including:

Led decision making process concerning product performance issues and ensured appropriate investigation, documentation, and internal and external notifications.
Ensured timely and appropriate responses to 3rd party inspection observations, adverse event reporting, and complaint handling activities.

Served as QS Management Representative for multiple IVDD business units, including:

Provided leadership and support as primary contact for 3rd party inspections.
Led cross-functional team to harmonize electronic system complaint handling systems used across multiple business units (SAP P40, GSMS, etc.).
Led continuous improvement event to decrease response time for customer communication of Field Actions.
Prepared and presented Management Review, Quarterly Business Review, and other Quality System reports as requested.

Led the Global Technology Management Council to provide aligned leadership and support R&D development activities across four IVD businesses, including:

Served as Quality representative for hardware and software product development teams to ensure compliance with applicable regulations (including software for in-vitro diagnostic instruments Dimension, Vista, and Stratus CS).
Upgraded stage-gate new product development process including training of all affected personnel.
Facilitated Product Approval Committee and the Product Strategy Team meetings and multiple product development teams.
Initiated processes improvement including a Project Tracking Database, consolidated project priority list and streamlined decision documentation.
Developed R&D Quality Plan and managed multiple improvement initiatives.

Successfully led various organizations through initial ISO registrations, upgrades and assessments to new and revised international standards, including:

Implemented Quality System compliant with FDA Quality System Regulation (cGMP), ISO 9001, and MDD.
Led organization through ISO registration and CE marking for devices including preparation of Technical Files.
Achieved business-wide ISO 9000 registration through coordination of multiple functional groups within diagnostics business.
Submitted US Pre-market Notification (510k) for advanced technology digital capture device for use in general projection radiography and submissions for approval in Japan and Canada.
Provided regulatory guidance to Product Development teams.
Developed and implemented supplier certification program.
PROFESSIONAL EXPERIENCE
Quality Solutions Now (QSN), Consultant, 6/15 to 12/15
DePuy Synthes (Johnson & Johnson), Director Supply Chain Compliance, 3/13 to 7/1
Siemens Healthcare Diagnostics, VP Quality Systems and Compliance – 3/10 to 12/12
Siemens Healthcare Diagnostics, Sr. Director Quality Systems and Compliance – 11/07 to 2/10
Siemens Healthcare Diagnostics, Director Quality Systems and Compliance – 4/05 to 10/07
Siemens Healthcare Diagnostics, Director Technology Management – 9/02 to 3/05
Sterling Diagnostic Imaging/Direct Radiography, Reg. Affairs and Compliance Mgr. – 12/95 to 10/99
DuPont, Quality Systems Engineer – 2/81 to 11/95
EDUCATION
Master's Business Administration, Southern Illinois University, Edwardsville, IL, 12/86
B.S. Civil Engineering, University of Delaware, Newark, DE, 12/80
CERTIFICATION
Project Management Certificate, University of Delaware – 06/04
Certified Quality Auditor (CQA), American Society of Quality – 06/95 to Present
Certified Quality Engineer (CQE), American Society of Quality – 06/84 to Present
TRAINING
Lead Auditor Training for ISO 13485, Oriel Stat-A-Matrix, 04/13 (5.5 CEU's)
Quality System Requirements and Industry Practice, AAMI, 10/13 (3.2 CEU's)
Medical Device Quality Enhancement, McKinsey & Company, 8/11 (.5 CEU's)
AFFILIATIONS
American Society of Quality (ASQ) (Member #60131) – 04/85 to Present