Arthur Madenjian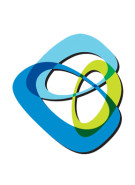 Consultant
Professional with solid technical and compliance knowledge, skilled in product development, plastics and mechanical engineering, R&D, and program management. Highly credentialed with years of experience in top global medical device manufacturers. Background in combination products, cardiology, balloon catheter development, peripheral vascular, neurology, urology, resection loops, orthopedic and spinal implants, oncology, drug delivery, customized coatings for medical devices.
CORE COMPETENCIES
Design History Files
Plastics Engineering
Current FDA Requirements
ISO 13485
Legacy Products
Standard Operating Procedures
Complaint Management Systems
IQ/OQ/PQ
Medical Devices
Urethral Slings
Prostatic Stents/Coronary Stents/Urethral Stents
Antimicrobial Catheters
Pelvic Repair Mesh Materials
Plastics/Polymers/Animal Based Materials
Shape Memory Polymers
Hydrophilic Coatings
Therapy Evaluations
Program Management
SELECTED ACCOMPLISHMENTS
Managed various project activities for medical device manufacturer of products in gastroenterology, urology, surgery, pulmonology, gynecology, and otolaryngology, including:

Provided regulatory compliance support to R&D, Project Management, QA, and Technical.

Co-Founded a company that developed and manufactured customized coatings for medical devices.

Created and implemented the company's Quality Plan. Generated Corporate, Manufacturing and Quality SOP's. Developed tests to meet performance requirements.
Trained personnel on work instructions. Maintained BOM's and routers.
Created new chemistries & formulations to customer requirements. Utilized designed experiments to optimize formulations.
Developed and implemented new coating methods & techniques. Performed process validations to meet end user requirements.
Designed and built required equipment & tooling. Performed IQ/OQ/PQ.
Arranged workloads, scheduled samples and maintained equipment.
Developed business plan and proforma budget.

Consulted for an early stage developer of a new orthopedic device used to inject bone cement into fractured vertebra, and developed a manufacturing process to make this new spinal implant device including:

Identified key process variables and conducted designed experiments (DOE).
Optimized the process to improve yields from 20% to 90%.
Implemented the new process into manufacturing.
Generated procedures and trained personnel. Assured compliance to Quality Policy.

Reviewed Design History Files on various legacy products for completeness. Identified and rectified gaps to meet current FDA standards.
Re-designed existing RF resection loop to meet an unmet need. Managed all core team activities, project schedule and budget. Presented updates to Re management. Led team to successful product launch.
Reviewed and analyzed unresolved complaints. Rectified issues or recommended a course of action. Closed complaints out in Complaint Management System.
Planned the development of an office-based treatment for BPH. Solicited physician input to identify performance requirements. Planned and managed pre-clinical animal studies.
Initiated a program for a drug eluting ureteral stent designed for pain management. Directed a technical team toward demonstrating safety and efficacy. Planned appropriate clinical trials.
Evaluated urethral sling and pelvic floor repair mesh materials, including polymer and animal based materials. Identified, evaluated and selected an external supplier. Successfully worked through contract negotiations with supplier and supported distribution of the product.
Worked with a university partner to develop a shape memory polymer for a prostatic stent application. Defined performance specifications and testing requirements.
Worked with a university partner to develop a shape memory polymer for a prostatic stent application. Defined performance specifications and testing requirements.
Developed a business plan for the treatment of prostate cancer. Evaluated various therapies.
Developed and grew the hydrophilic coatings program across all of BSC's divisions. This program grew to a multi-million dollar level. Responsible for launch of PMA approved products.
Integrated other coating related technologies obtained through business alliances.
Lead a team leader to develop a biodegradable ureteral stent. Worked with leading physicians to determine product requirements and directed the pre-clinical testing.
Lead a project to develop an antimicrobial catheter for the endoscopy and urology markets. Evaluated active agents & processing techniques to meet product performance specifications.
Developed companies first, 5Fr polyester balloon dilatation catheter, from concept to pilot production phases. This became a platform technology for the corporation.
Provided guidance for polymeric material selection, product design and process development.
Created project plans, identified scale-up requirements and provided support to manufacturing.
Developed various composite materials for military.
PROFESSIONAL EXPERIENCE
Medi-Solve Coatings, LLC, Director of Engineering (Boston, MA) – 2008 to Present
Independent Consultant, Principal (Winchester, MA) – 2007 to 2008
Boston Scientific Corporation (Natick, MA) – 1986 to 2007
Principle Engineer/Sustaining Engineering – 2005 to 2007
R&D Manager, Research and Development – 2001 to 2005
Program Manager, Molecular Interventions Division – 1999 to 2001
Senior Manager, Advanced Technology Division – 1989 to 1998
Senior Engineer, Balloon Catheter Development – 1986 to 1988
Army Materials Technology Laboratory, Materials Engineer (Watertown, MA) – 1982 to 1986
EDUCATION
Master of Business Administration, Northeastern University – 1993
Master of Science, Plastics Engineering, University of Lowell – 1985
Bachelor of Science, Mechanical Engineering, University of Lowell – 1982
CERTIFICATION
Certified Level I Thermographer, FLIR, 2007
AFFILIATIONS
Society of Plastics Engineers (former President of Eastern New England Section)
MIT Enterprise Forum
Medical Device Group
PUBLICATIONS, PRESENTATIONS, and PATENTS
Effects of Resectoscope Loop Manipulation – Journal of Endourology – 2007
Evaluation of a Dissolvable Ureteral Drainage Stent in a Swine Model – The Journal of Urology – 2002
Inventor of 12 US Patents:

2006,251,581 Method of Treatment of Uterine Fibroid Tumors
7,906,125 Solid or Semi-solid Therapeutic Formulations
20050064045 Injectable Therapeutic Formulations
7,699,769 Adjustable Surgical Sling
7,476,214 Selective Coating of a Balloon Catheter for Stent Deployment
7,137,966 Immobilizing Objects in the Body
7,070,558 Medical Slings
6,368,356 Medical Device Comprising of Hydrogel Polymers for Improved Properties
6,129,737 Asymmetric Dilatation Balloon
5,306,246 Balloon for Medical Catheter
4,963,313 Balloon Catheter
4,129,241 Dilatation Balloon